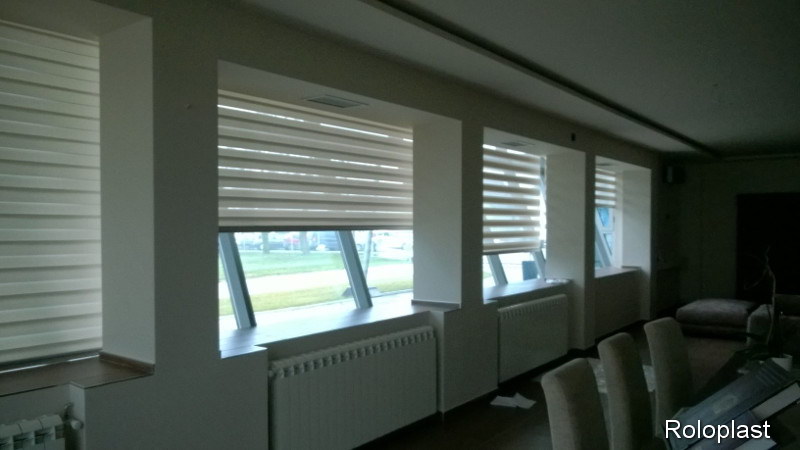 Day / night roller system
Curtain called "DAY / NIGHT", it consists of the mechanism for winding the canvas and canvas which is specifically designed, when raising / lowering the curtain, you control how much you want to miss the light in the room.
Canvas is made ​​in the form of lines, one of which is dark (closed) and the second light (transparent) and during the winding / unwinding mechanism curtain fabric, you get the effect of switching or opening / closing curtains.
We offer a choice of three types of mechanisms for roller systems (in the case without housing), and canvas materials that will enrich your home or work space.