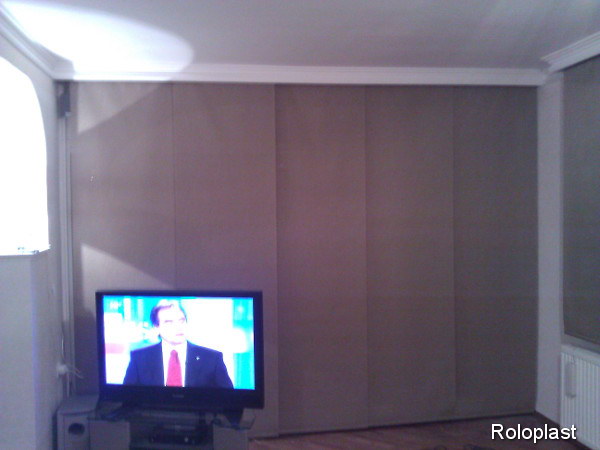 These curtains are in contrast to the roll curtain not rewind.
The material is expressed in the form of panels that are installed with Velcro to the sliders that are in the curtain rail. These slides freely slide left and right, on place where you put it, it is possible to assemble the panels below each other or with the command string help in which case the panels are moving sequentially.
Depending on the glass surface, the panels can be modify 2,3,4,5 pieces of 60 to 110 cm. Skaters showing the panels as mentioned above can be found in the aluminum curtain rail, which can be derived from 2,3,4 or 5 channels.
In the lower part of the panel is sewn aluminum weight, that gives material heaviness and tighten it.